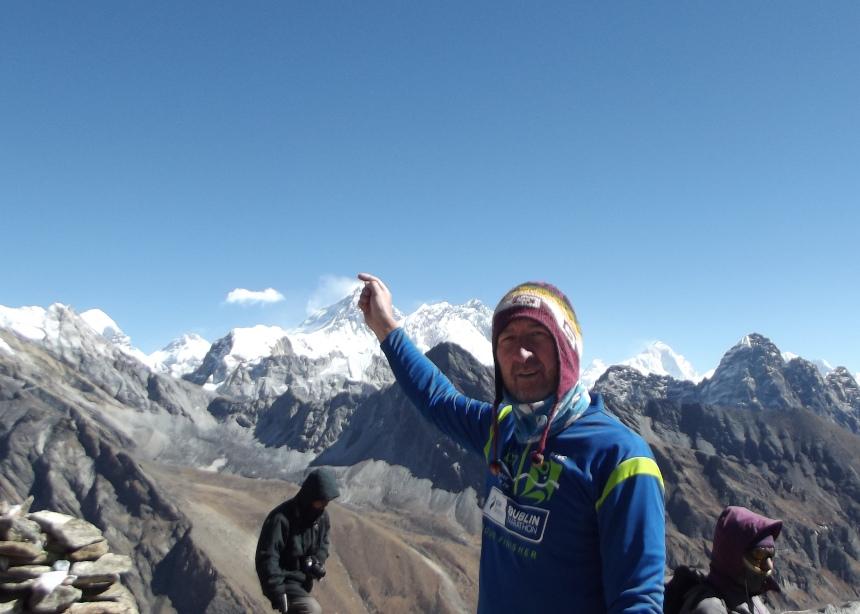 To gain a Guinness World Record (GWR) in endurance sports requires grit, determination – and accurate, verifiable data. Today, Daithí Ó Murchú will have begun his attempt to complete the highest altitude ultra-marathon completed by an individual, and YB Tracking is with him every step of the way, recording his position and altitude and sharing it with the world to verify his progress on this remarkable venture.
Starting at the peak of Kala Patthar, just 9.5km from the peak of Mount Everest, Daithí's planned route will take him 60km and five mountain peaks to complete. Starting at an altitude of 5,645m and finishing at 3,440m at Namche Bazar, the run will cover some of the most rugged terrain on the planet, with steep climbs and descents throughout.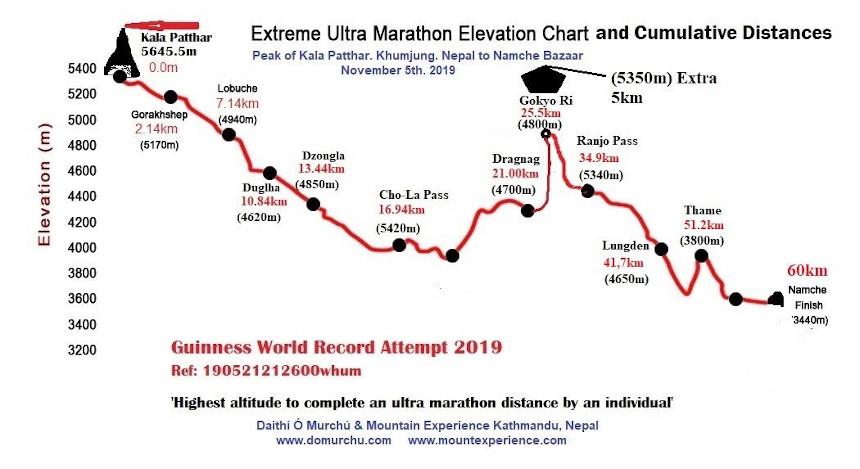 Daithí is no stranger to gruelling sports. In 2001 and 2005, he captained the Irish Masters' 4x400m relay teams at the World Championships in Australia and Spain, and in the latter event his team set a national record which stands today. In 2015 he became the first Irish person to complete the 6633 Arctic Ultra marathon, which starts in the Canadian Yukon and crosses the Arctic Circle to finish on the banks of the Arctic Ocean at Tuktoyaktuk, and in 2017 captained Team Ireland to set a record for the fastest combined times of an international team on the Everest Marathon. He also holds the decathlon record and has had the privilege of representing Ireland internationally as a Master Athlete in several disciplines.
In addition to his YB tracker, Daithí's run will be witnessed by Phurba Tashi, who holds his own world record having 30 times summited mountains over 8000m, including 21 ascents of Mount Everest. But it is the data from his YB tracker which will be key to gaining Daithí his place in the record books. 
Daithi's tracker will record his position once every 5 seconds to give a high-resolution record of where he's been. His position will be broadcast for external viewing every 15 minutes. His track will be secured on YB Tracking's servers and on completion will be shared with the GWR team, together with a formal verification from YB Tracking.
Talking about his route, Daithí said: "The max' route will be 60km to Namche. The altitude record will be assessed at 50km near Thame as the terrain will decide the quickest route for me on the day and 60km in Namche as average altitude by GWR is in metres and feet and inches. The GWR attempt is the highest altitude to be completed by an individual; the average altitude over the full distance."
Daithí's record attempt is carried out in association with Mountain Experience (ME), Kathmandu, in aid of the Khumbu Pasang Lhamu rural municipality's education and development programme. Since the earthquake which devasted the area in 2015, efforts are ongoing to rebuild schools and provide vital services. The record, if successful, will also be a significant boost for marathon events in Nepal, for which Mountain Experience's 'ME Everest Marathon 2020 and Beyond' is currently the only officially recognised event.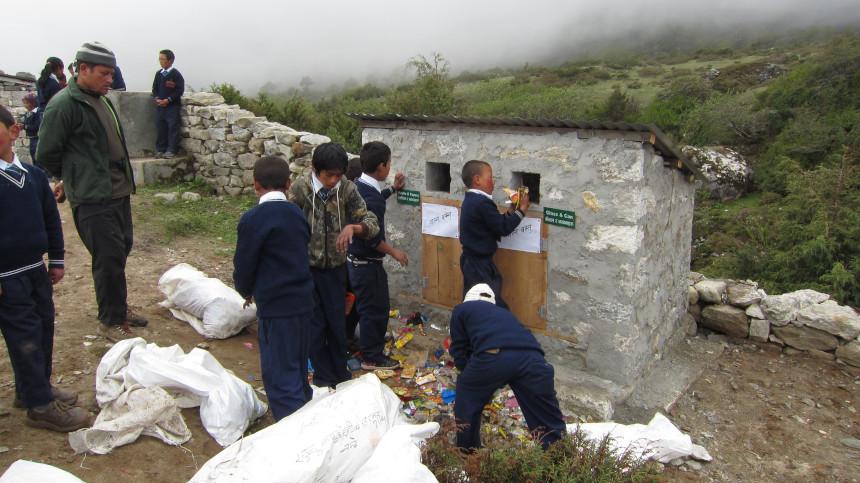 YB Tracking Support Team Lead, Alex Burgis said: "Here at YB Tracking we pride ourselves on providing a service which is enjoyed by some of the greatest adventure athletes in the world. In 2019 there are very few 'world firsts' remaining and with World Records the bar is often set so high that achieving them requires a truly astonishing effort.
"We wish Daithi the best of luck on the trails and will be rooting for his success."