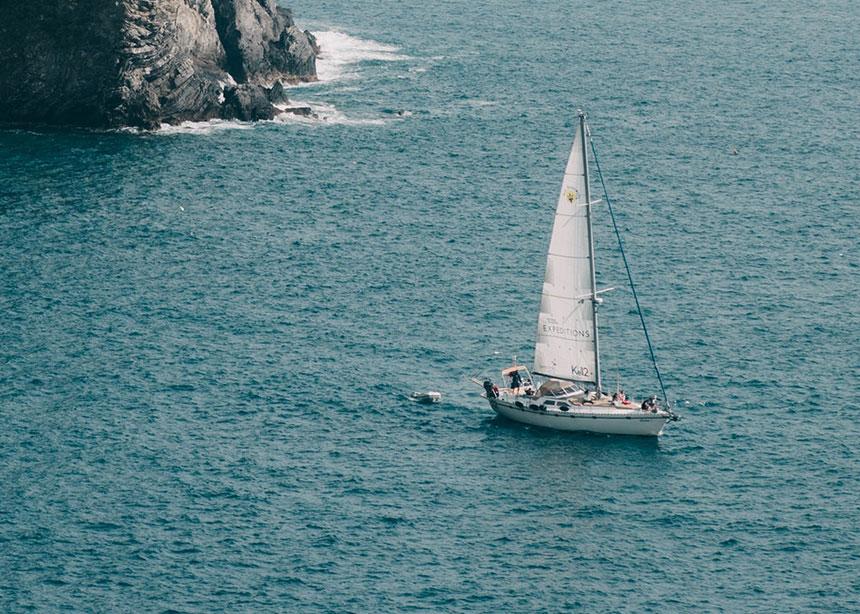 A round-the-world sailing adventure - 15 months and over 26,000 nautical miles… Sign me up!
The World ARC Rally trails the traditional, anti-clockwise route around the world following the Tradewinds. The fleet began their voyage last month where they cast off from Saint Lucia. They can then be joined from Australia in September 2012 to complete half, or the entire circumnavigation.
The route
The route provides an opportunity for relaxed cruising in the company of like-minded sailors. It also offers the possibility of shore-based activities so that the group can enjoy meeting new people. The longer "free-cruising" option also allows for trips home and travelling further afield by plane if the crew wishes. 
The term "Rally" refers to the event's safe and nurturing nature. Preparing for a circumnavigation of the world is a massive task and the World Cruising Club have founded this Rally to provide a safe, exciting cruise, but with a competitive edge!
Where we come in
YB Tracking has been working hard with the World Cruising Club for many years. The trackers are, simply put, used to "keep an eye" on the fleet, every nautical mile of the way. Each boat is provided with a handicap and their finish times are corrected to level out the competition between different sizes of yachts. Alternatively, if a team are in it just for the experience and less so the competition element, they can just enjoy the ride!
The fleet have just cruised the Panama Canal and will be heading towards the Galapagos Islands in the next few weeks. 
Safe sailing!
Viewer
Want to embed or share the fleet viewer? No problem -
view it here
.
A little more about ARC
Since 1986, the Atlantic Rally for Cruisers (ARC) has attracted sailing crews young and old, as well as boats of all types for the transatlantic crossing from Las Palmas de Gran Canaria to the Caribbean island of Saint Lucia.
With so many boats now taking part, organisers had to split the event into three waves and routes - the ARC+, ARC+ St. Vincent and the original ARC. For further information about the individual ARC events, visit:
https://www.worldcruising.com