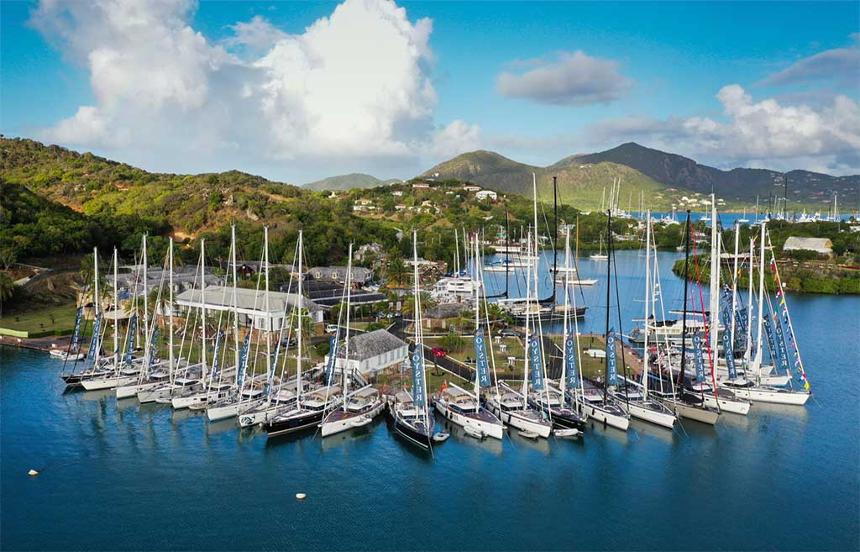 The cannon for the 3rd Oyster World Rally 2022-2023 has been fired beginning its first leg in Antigua.
25 British-built Oyster yachts are taking part in the 27,000 nm world circumnavigation that will take the intrepid crews some 16-months to complete, stopping at 25 locations around the world. Most of the fleet arrived in the Antigua before Christmas, to make the final preparations ahead of their once in a lifetime voyage. 
The first leg of the Oyster World Rally will take the crew 1180 miles from Antigua, the largest of the British Leeward Islands, through the Caribbean Sea to Panama City , where the fleet will come back together to transit the famous Panama Canal in early February.
This is the third edition of the Oyster World Rally, and the only fully supported circumnavigation of the world. Amongst the 25 competing yachts, there are five new Oyster Yachts - three Oyster 565s, one Oyster 595and an Oyster 675. All fitted with YB trackers. The largest yacht in the fleet is Intrepid, an Oyster 725.
The Rally will be tracked in real time via the YB Tracking team this can be accessed YB viewer and YB apps as well as on the Rally Live section of Oyster Yachts website. Next stop is Panama and then the Galápagos Islands.