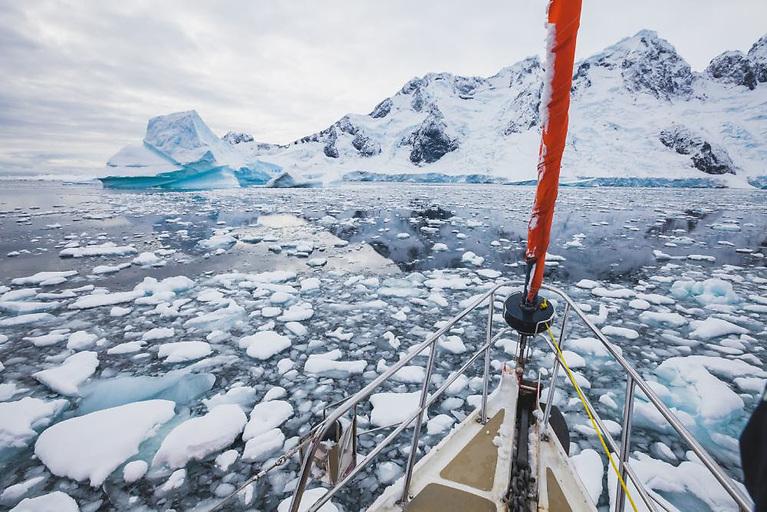 I guess there is a bit of an adventurer in all of us, stepping into the unknown in pursuit of excitement and discovery, whether exploring a forest, scaling a mountain, or just pushing your comfort zone a bit.

Taking that to a new level where most people would never tread and then expressing that in two words would be SKIRR Adventures.

SKIRR [sker]
Vb. Move in a particular direction, especially in search or pursuit, to discover and seize the moment. Origin. Mid-16th century English
ADVENTURE [ədˈvɛntʃə]
Vb. To undertake a risk of unknown outcome. An exciting or unexpected event or course of events.

It was a well-known adventurer accompanied by a fellow explorer who sailed to Greenland heading for its uninhabited southernmost tip; they planned to climb the mountains around Cape Farewell and risk danger in exploring the East Coast pack ice.
Their names are now synonymised with adventure and sometimes questionable endeavours in the eyes of us conventional people. Sir Robin Knox-Johnson and Chris Bonington achieved this expedition in the summer of 1991. Sir Robin vowed to return not only by himself but to challenge and exhilarate people from all walks of life through expedition sailing.
The participants not only sail these rarely visited waters but will explore on land the most isolated and rarely seen part of the globe, under the power of the elements and human endeavour.

Aboard adapted 68-foot yachts sailing in pairs, they are led by skippers or, more precisely, professional sailors with over 40,000nm of Ocean Crossing experience; they are also artic sailors and explorers.

To fully appreciate the scope, the scale, and the wonderment of what is on offer, visit https://skirradventures.com/.
It will arouse the adventurer in you, and maybe you will rise to the challenge Sir Robin has provided in this genuinely incredible opportunity.
 Image credit: skirradventures.com images by Ewan Harvey.